Propaganda images & links:
Green Patriot posters is a huge collection of User-submitted environmental awareness posters. Full of very clean and concise contemporary graphic design: http://www.greenpatriotposters.org/posters/index.php?p=425&sort=tr
---
This photo is not a propaganda image itself, but it relates to the current political attitude. Why take your eyes off the screen when you got one in your pocket? The US government and media work together to foster an atmosphere full of intellectual diversions and dead-ends.
---
Simply googling "Star Wars propaganda posters" reveals a trove of funny, novel, and vaguely political propaganda posters.
They aesthetics range from minimalists and beautiful to tacky and cartoon-like.
What's interesting to me is the rich political iconography that George Lucas has included in his films. Seeing the trilogy as a young boy, I didn't understand the full significance of Luke & "The Rebel Alliance"s struggle against "The Empire." Its likely Lucas used intentionally ambiguous titles such as these, and he even provided symbols to represent each side of this battle.
Rebel Alliance:
Imperial: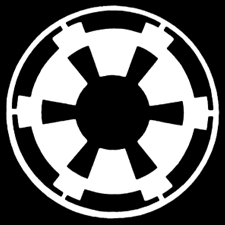 I have also uploaded a powerpoint of Russian and other propaganda images which you may find here (for now): http://www.mediafire.com/?z2xlroiege4o3lx